Creating a new segment in nanocellulose products.
FiloCell is a new, highly versatile, biodegradable and compostable additive. Products containing FiloCell deliver unrivaled performance, due mainly to FiloCell's very high aspect ratio and unique dimensions.
Give your products the best of FiloCell advantage



Enhanced Rheological Properties
Incomparable Performance at a Competitive Cost
New to the nanocellulose landscape, FiloCell is a highly efficient biomaterial that delivers incomparable performance at a competitive cost. Oftentimes, just a small quantity of FiloCell can greatly enhance a product's attributes.
Origin and Sustainable Production
FiloCell is derived from FSC®-certified kraft wood pulp. Only virgin fibres are used to ensure optimum performance and consistent properties.
The process to produce FiloCell cellulose filaments from wood pulp fibre requires no chemicals or enzymes and produces no effluent. The yield from this process is 100%.
Our facility is almost entirely powered by renewable energy, making FiloCell even more environmentally-friendly and further minimizing its carbon footprint.
FiloCell, a Nanocellulose Market Leader
Our biomaterial has several characteristics that make it an exceptional additive.
Characteristics include:
Aspect ratio: 1,000 +
Dimensions: 80 to 300 nm wide, and 100 to 2,000 µm long
High specific surface: >80m2/g
Density: 1.45 g/cm3
Biodegradable and compostable
Thixotropic in solution
Several forms: wet pulp, dry and dispersed fluff, water suspension, etc.
Lignin-free
Innovative Patented Process
Our team uses an innovative, patented process that was developed in 2010 by FPInnovations, one of the world's largest private scientific research centres.
The fully mechanical process "peels" wood fibres longitudinally, thus preserving their initial length as much as possible, while reducing their diameter by approximately 1,000-fold. The result is extremely fine and smooth filaments made solely of cellulose.
We use a specially developed complex analyzer to measure and validate the filaments' key technical characteristics.
Kruger Biomaterials applies the same level of excellence and rigor that has made the reputation of Kruger Inc., a company recognized globally for its high production standards and premium-quality products.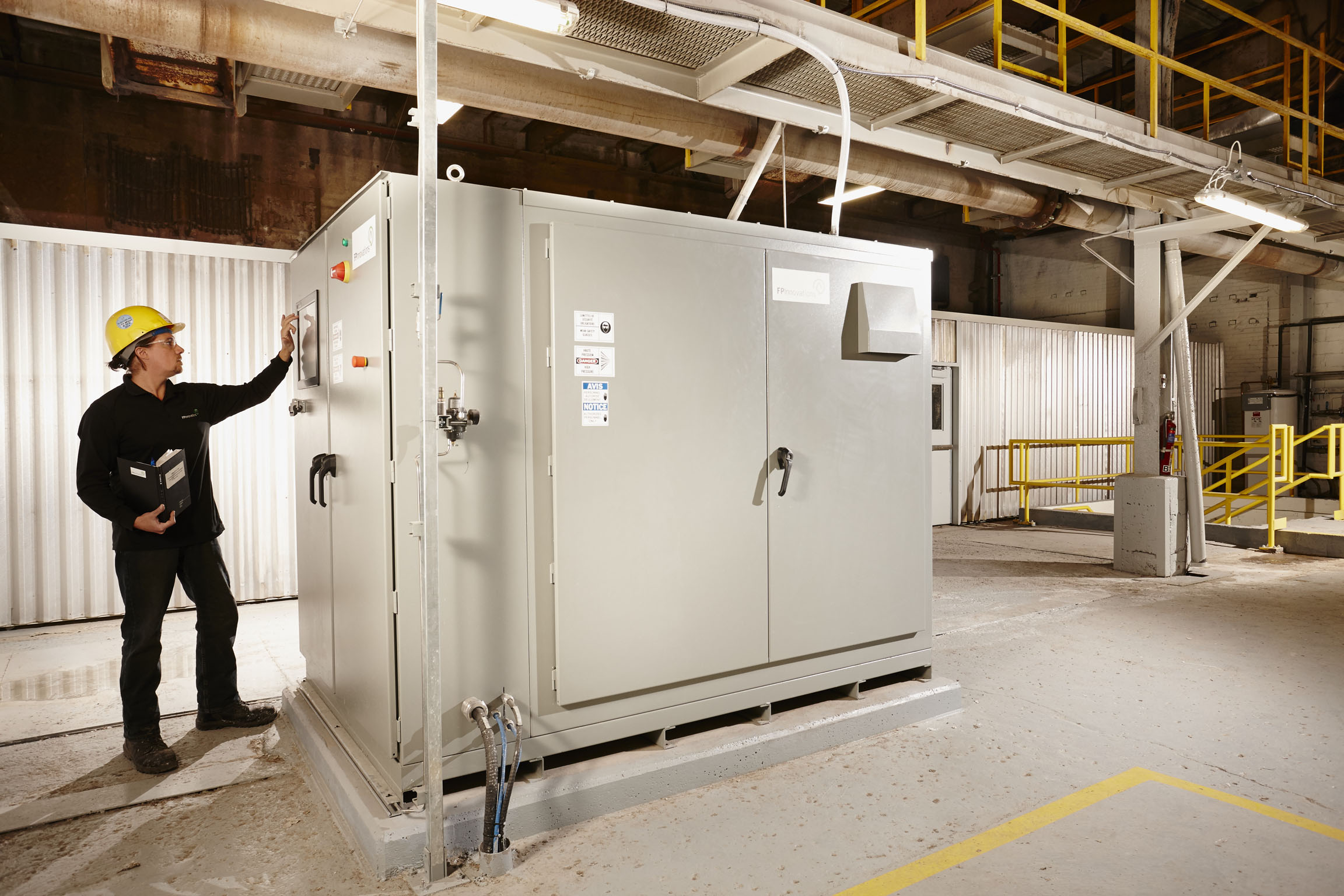 World's Largest Nanocellulose Facility
Kruger Biomaterials' commercial plant in Trois-Rivières, Canada, which has been in operation since 2014, has an annual production capacity of up to 6,000 metric tonnes. It is strategically located on the shores of the St. Lawrence River, which means that FiloCell can be transported efficiently by ship, train or truck.
FiloCell production is backed by Kruger's world-renowned expertise, proven operational performance, excellent customer service and reliable order management systems.